How to manage your risks in a COVID-19 affected economy... and a fast-changing world?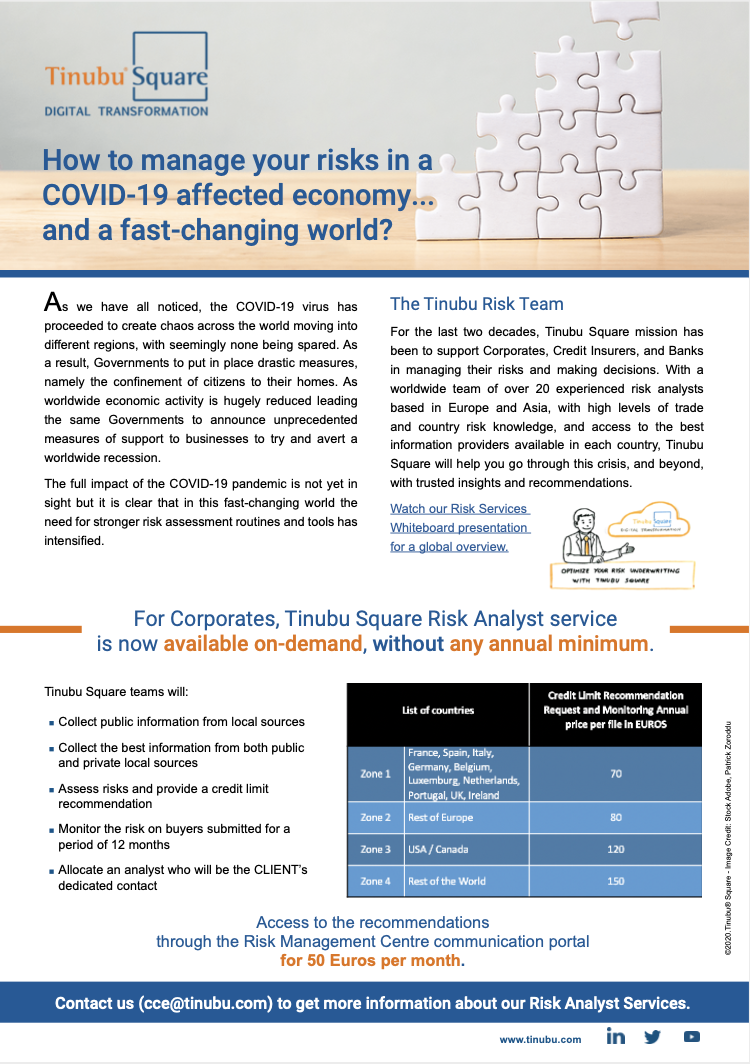 For Corporates, Tinubu Square Risk Analyst service
is now available on-demand, without any annual minimum.
As we have all noticed, the COVID-19 virus has proceeded to create chaos across the world moving into different regions, with seemingly none being spared.
As a result, Governments to put in place drastic measures, namely the confinement of citizens to their homes. As worldwide economic activity is hugely reduced leading the same Governments to announce unprecedented measures of support to businesses to try and avert a worldwide recession.