eBook — Solution overview
Tinubu
®
eSURETY
®
Solution Overview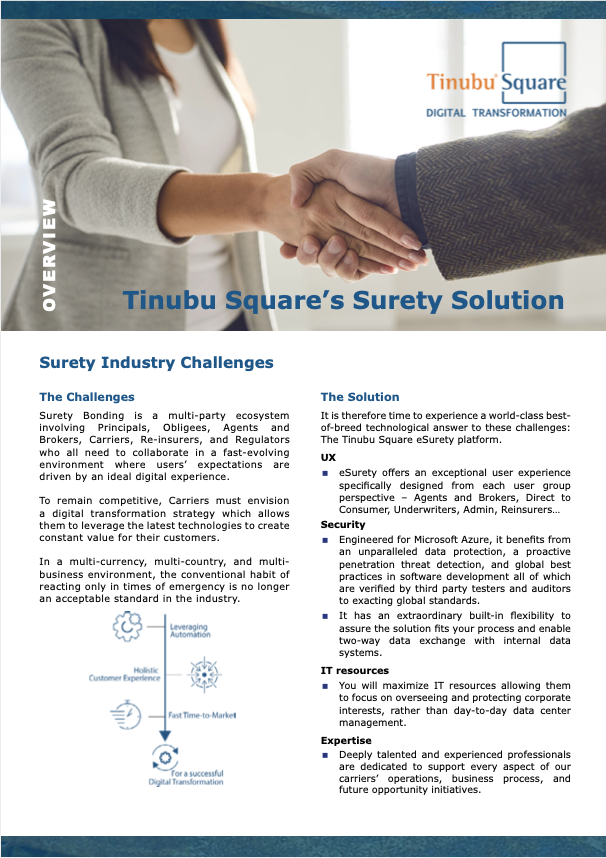 Surety Bonding is a multi-party ecosystem involving Principals, Obligees, Agents and Brokers, Carriers, Re-insurers, and Regulators who all need to collaborate in a fast-evolving environment where users' expectations are driven by an ideal digital experience.
Find out the solution Tinubu Square recommends.
"

It is great to know that within minutes of entering information into the system that a bond can executed and sent to the client.

"
C.C.I. Surety Inc.